CEO Note
TO MOVE THE REGION'S ENERGY AGENDA FORWARD, LOOK TO FEDERAL FUNDING
Stefani Pashman, CEO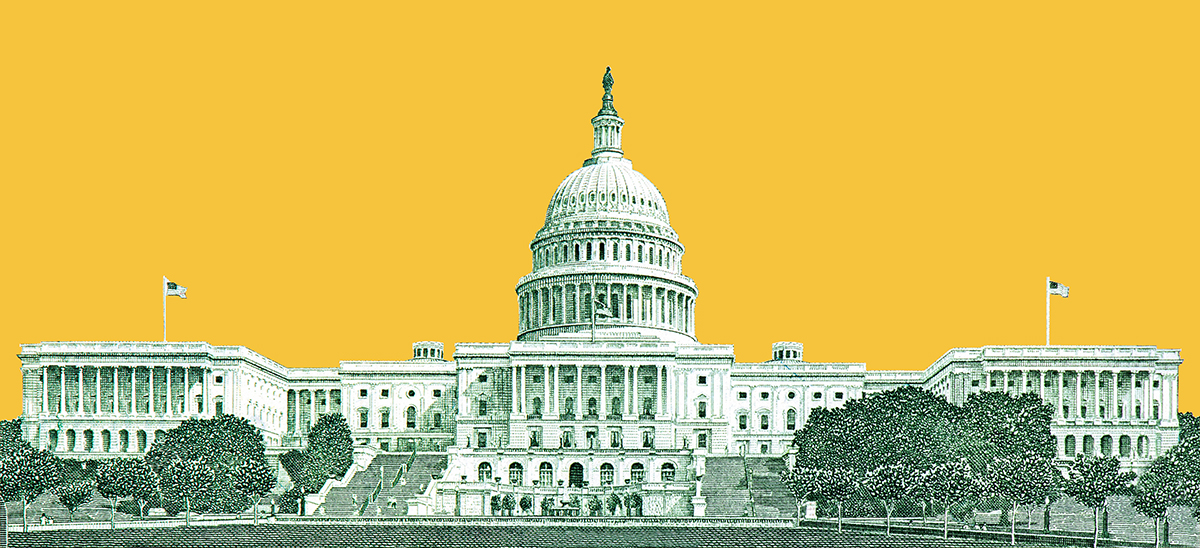 As the Pittsburgh region moves forward in its journey toward transformation, it's important to take stock of where our key strategies stand.
One of our region's best-known strengths is energy. Last year, we launched a plan — developed in concert with a wide range of stakeholders — to leverage this strength with a forward-looking approach that seeks to balance carbon reduction with strong, inclusive economic growth.
Our energy strategy, detailed in an April 2022 report, calls for attention to six interdependent levers with a goal of achieving material decarbonization by 2050. A year and a half later, measurable progress is under way. Here are some highlights:
Grid Modernization: Just last month, Duquesne Light received a $20 million federal grant for its Grid Modernization Program, which will create a modern, affordable and resilient grid integrated with local renewable generation, batteries, electric vehicles and electric heating and cooling. This is a powerful example of how advanced technology adoption can position Pittsburgh for a successful energy transition.
Hydrogen Hub: Hydrogen is key to advancing decarbonization, especially in hard to abate industrial and transportation sectors. Recently leaders of the Appalachian Regional Clean Hydrogen Hub (ARCH2) — including our region's EQT and CNX, among others — were selected as a hydrogen hub. We are committed to working with partners from labor and industry to create opportunities for southwestern Pennsylvania as the ARCH2 projects move forward.
In parallel, research and development — a hallmark of our region — focused on significantly accelerating hydrogen use is underway in our backyard. A prime example is Columbia Gas's testing of blends of hydrogen and natural gas and their effect on various household appliances, as well as natural gas infrastructure that transports fuel underground to homes and businesses.
Low-Carbon Energy Generation: Westinghouse Electric's investment in a low-carbon future includes eVinci™, a microreactor that can bring cost-competitive and resilient source of power to communities and business locations in need of a reliable power source in the absence of traditional grids. This revolutionary product, developed in the borough of Etna, will provide carbon-free energy to remote places, areas hit by natural or man-made disasters, and some industrial applications.
Of note, projects like Columbia Gas and Westinghouse that build facilities in small communities like Monaca and Etna that are in need of investment are prime examples of how such intentional investment can grow jobs and create wealth across geographic and demographic communities.
All these organizations are critical first movers. Their meaningful, material early investments will no doubt hasten our decarbonization efforts, but many others will need to follow to achieve regional decarbonization and a successful energy transition.
We need a groundswell of low-carbon energy investment across industries and from businesses and communities large and small to unleash our region's full potential from both economic and environmental standpoints.
Thanks to robust sources of federal investment, we have the tools to mobilize the potential in these second and third movers. The Allegheny Conference stands ready to help our region's businesses tap into these federal funding opportunities to accelerate their participation.
Investment and production tax credits are available through the Inflation Reduction Act (IRA), including novel funding mechanisms and provisions such as direct pay, bonus credits and stackability. This has increased the pool of eligible recipients and amplifies how much money you can receive through incentive-based structures. In addition to tax credits, the IRA includes a variety of grants, loans and financing opportunities to governments, businesses, nonprofits, communities and households.
One timely example includes Climate Pollution Reduction Grant (CPRG) from the U.S. Environmental Protection Agency. In our region, the Southwestern Pennsylvania Commission is currently soliciting proposals from organizations throughout our 10-county region to submit their greenhouse gas emission reduction measures for funding consideration by December 15.
And the Pennsylvania Department of Environmental Protection will soon launch a similar but state-wide process with a particularly deep focus on the industrial sector.
Some companies are successfully leveraging the loan opportunities. Eos Energy Enterprises – which recently shipped its first battery to a customer – earlier this year received a $398.6 million federal loan to support expansion of its groundbreaking long-duration battery technology.
The bottom line is that we can make decarbonization happen in the Pittsburgh region. In fact, it is a key priority for us. All these opportunities are predicated on close collaborations involving public, community, labor and other entities. We urge employers to explore these opportunities, make connections, forge partnerships, engage in taking full advantage of the funding sources that are available.
I encourage you to take a closer look and lean on the Allegheny Conference to point you in the right direction. Together, we can bring this kind of transformational funding to our region, moving ever closer to our energy goals.
To learn more about the role of nuclear innovation in a clean energy future,
join us this Thursday, November 16, for a Special Topic Briefing.