The Barbara McNees Spirit of ATHENA Scholarship
The Barbara McNees Spirit of ATHENA Scholarship recognizes the contributions of retired Greater Pittsburgh Chamber of Commerce President Barbara McNees, who for decades actively encouraged and supported the development of women leaders across the Pittsburgh region. The scholarship, a competitive award, pays the recipient's tuition for attendance to an executive education program at Carnegie Mellon University's Tepper School of Business: Carnegie Mellon University's Executive Leadership Academy: Strategies for Advancing Women in Business. The academy was founded by the late 2011 ATHENA Award Recipient M.J. Tocci.
Criteria & Guidelines:
As of 2019, this scholarship program has targeted women leaders with eight or more years of experience leading people and/or projects. The goal is to equip mid-level leaders with the knowledge and tools needed to help them advance into the C-Suite or a more senior/executive role.
Additionally, in 2019, the scholarship committee began giving preference to awardees who have committed themselves and their employment to the public sector, not-for-profit sector, or entrepreneur/small business sector.
THE 2021 BARBARA MCNEES SPIRIT OF ATHENA SCHOLARSHIP APPLICATION PROCESS CLOSED ON AUGUST 27, 2021. CHECK BACK SOON FOR SELECTION UPDATES.
2021-2022 Recipient of the Barbara McNees Spirit of ATHENA Scholarship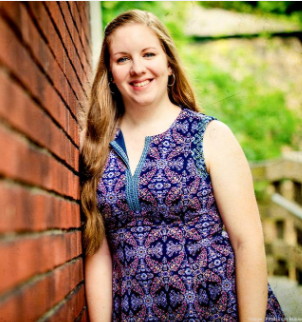 Kimberly Baston joined Strong Women, Strong Girls (SWSG) in December 2017 as Communications & Special Projects Associate. While working to build infrastructure and support systems for both staff and volunteers, Kimmi held several different roles within the organization and was ultimately promoted to Managing Director of the Pittsburgh office in October 2020. SWSG is a female mentoring organization that serves over 1,100 women and girls in Pittsburgh annually.
In her role, Kimmi manages all activities and staff in the Pittsburgh office, oversees program and fundraising execution, spearheads all major organizational events, and liaises with the organization's CEO and Board of Directors. Before joining Strong Women, Strong Girls, Kimmi served as a communications professional in Clinical Marketing at UPMC in Downtown Pittsburgh. She graduated from Waynesburg University with a degree in journalism, marketing, and public relations.
Previous Barbara McNees Spirit of ATHENA Scholarship Awardees
2020 – Ann Marie Toccket
2019 – Bridget Meacham Kowalski
2018 – Aleya Crable Jennings
2017 – Jennifer Van Dam
2016 – Rosamaria Cristello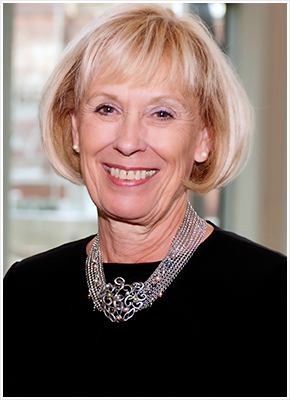 Barbara McNees
Founder of Spirit of ATHENA Scholarship
Retired from the Greater Pittsburgh Chamber of Commerce in 2013 after a career spent building consensus among business, community and civic leaders in the service of increasing economic opportunity across southwestern Pennsylvania. Among her lasting achievements has been the 1990 founding of the ATHENA Awards Program of Greater Pittsburgh, recognizing women who, through mentorship, help other women to succeed.
Each year the Barbara McNees Spirit of ATHENA Scholarship will provide one woman the opportunity to attend, tuition-free, the Carnegie Mellon Leadership and Negotiation Academy for Women. Learn more about the program here.
Become a Scholarship Sponsor
The Allegheny Conference on Community Development is the fiscal agent for the scholarship funds. The following individuals and organizations – all drivers in the region for advancing, attracting and recognizing female talent and leadership – supported the fund from its 2015 founding.
Inaugural Sponsor
Elsie H. Hillman Foundation Prior to Elsie Hillman's passing in August 2015, she guaranteed the funding of the first Spirit of ATHENA Scholarship as the first individual to pledge financial support.
Founding Sponsors
UPMC and UMPC Health Plan
Allegheny Conference on Community Development
Highmark Health
Buchanan Ingersoll & Rooney PC
Eat'n Park Hospitality Group, Inc.
Jones Day
Wendy & David Barensfeld Family Charitable Fund
You or your organization can contribute to the development of women's leadership across the Pittsburgh region. Email Jenn Beer to learn more. Contributions of $100 or more to the Barbara McNees Spirit of ATHENA Scholarship are welcome and may be mailed to Spirit of ATHENA Scholarship Fund c/o Allegheny Conference on Community Development, 11 Stanwix St., 17th Floor, Pittsburgh, PA 15222