Join the conversation and help drive the agenda to transform the Pittsburgh region.
Contact us by submitting the below form or calling Lauren Carpenter, Director of Investor Development, at (412) 281-4537.
Interested in learning what we've been working on lately? Check out our 2016 Annual Meeting Report.
---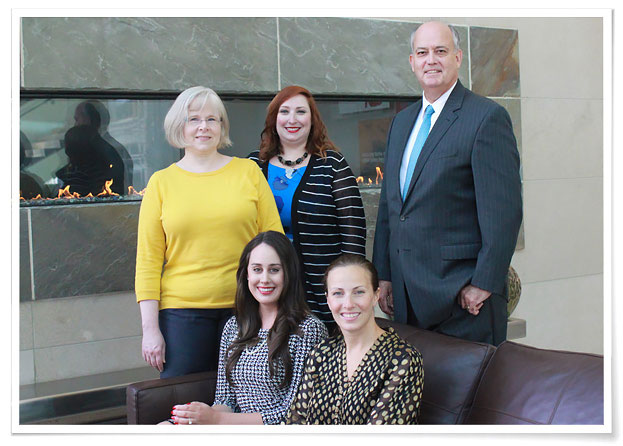 CORPORATE RELATIONS TEAM
Back L-R: Catherine DeLoughry, Sara Gaal, Bill Flanagan | Front L-R: Ashleigh Kazmeraski, Lauren Carpenter
---
More than 300 Regional Investors Council members play a critical role in enhancing our regional competitiveness and promoting the region for business attraction and job creation. As a member of the Regional Investors Council, you will:
Get personally involved in improving our region's economic climate and quality of life
Help to shape the Conference agenda
Advance that agenda through board and program committee engagement
Participate in regional benchmarking trips
Network with regional business leaders
Attend special topic briefings on important issues impacting our region
Receive regular updates on regional progress and challenges
Be recognized for your dedication and support
Gain the knowledge you need to spread the good word about our region
If you are interested in becoming a member of the Regional Investors Council, please fill out the following form and we will be in contact shortly.