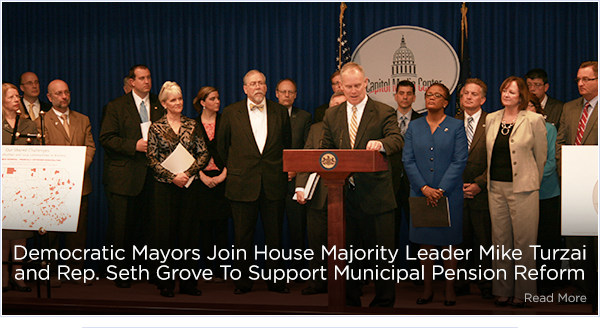 Working Together To Improve Our Communities
The Coalition for Sustainable Communities is a growing coalition of chambers of commerce, local government associations and other like-minded organizations that are committed to helping Pennsylvania's rural, suburban and urban communities address growing economic and financial challenges. We understand that thriving communities are essential for a prosperous state and a healthy business environment.
The Coalition is building on past successes and working with municipal officials and stakeholders to set new priorities for 2014 and beyond. We aim to provide municipalities with the tools necessary to address the challenges of the 21st century by reforming municipal pension laws and binding arbitration laws (Act 111).
We intend to partner with all willing stakeholders to address the long-term structural changes which are necessary to avoid statewide, municipal failure and fiscal calamity.